The Asus Padfone: Does it make sense?
29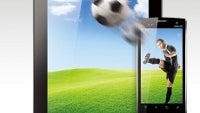 Differentiation is what tablets have been sorely missing and that's the main reason for our excitement over the
Asus Padfone
, but as innovative as it is we asked ourselves one question:
Does it make sense?
Do we really need a strange bundle of a smartphone and a tablet? And do we need even more confusion with the tablet in the combo not being a real tablet, but rather just a plain chassis holding a screen, stereo speakers and a battery with no processor brains of its own? Our short answer to all those questions is
probably yes
.
But we have to mention that the Padfone we saw announced at Computex was far from a final unit. Still an early mockup, the Padfone is set to arrive in its full twin glory at the end of the year. So our comments are more on the
idea than on the real product
. It's not groundbreakingly novel – Motorola was the first to bring the chassis in a notebook form with its Laptop Dock for the Motorola Atrix 4G, but price was the major stumbling point there. Will Asus, however, be able to materialize its concept?

Tucking the 4.3-inch smartphone into the 10-inch tablet chassis gives you 8 more hours of juice
First of all, we have to mention that with the Padfone Asus has touched the core of many people's gripes about gadgets – they are becoming way too many while some (if not most) of their basic functions duplicate: a personal computer at home, a notebook for mobility, a smartphone in your pocket, a tablet for consuming media on the go, a gaming console… All of them running on a separate processor, so you have to pay for virtually the same silicon not twice, but three, four or even five times if you want to own all of the aforementioned. That wouldn't have been so bad if those devices came with no service requiring monthly fees, but paying for Internet service once for your desktop, then for your smartphone (don't forget separate fees for tethering) and finally for your tablet - aside from being impractical – is just
wastefully expensive
.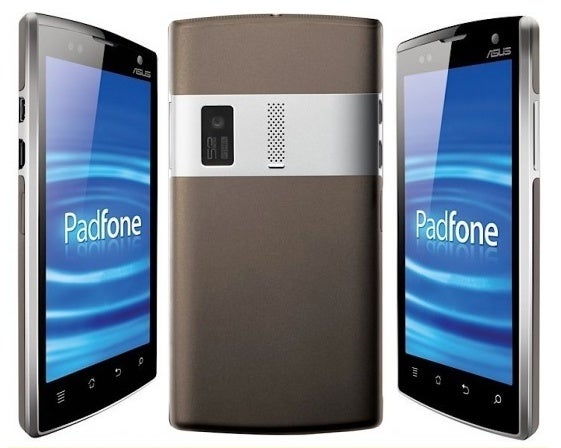 You can still use the phone's camera when it's inside the tablet chassis further cutting the cost of the combo
Secondly, while some of those devices like a PC and a notebook, could be used as standalone devices, tablets and smartphones have been lacking that feature as in
some cases
(think iDevices) both require either activation or constant communication with another computer to stay up-to-date. And having to first synchronize your smartphone, then do the same thing with the tablet is also a
waste – of your time
.
Does that mean that we don't want a tablet? Not at all – having some ten inches of screen estate is a luxury which has basically created a new segment. But still striking a perfect balance would involve having less of that repetitive silicon and monthly fees, while maintaining functionality. That's why Asus is right on the money with its idea which presumably puts the single processor of the smartphone to use in two devices and leverages your smartphone Internet service to your tablet.
That's as close as it gets to killing two birds with one stone, but some cons are inevitable. What about the likely scenario when your phone rings and you're using the tablet? Asus is still to address those issues, but, finally, it's the yet undetermined price point that will define the Padfone. The Eee series of netbooks back in 2007 kickstarted the netbook craze with something more than functionality – an unmatched price tag. Asus seems to have nailed it once again with its Eee PC X101, a netbook for just $199. And that's what we find truly irresistible about the company. Will it manage to seduce us with the
price of its Padfone
? We would certainly keep a close watch.
Recommended Stories