Text-based adventure games may be coming to Google Home soon
1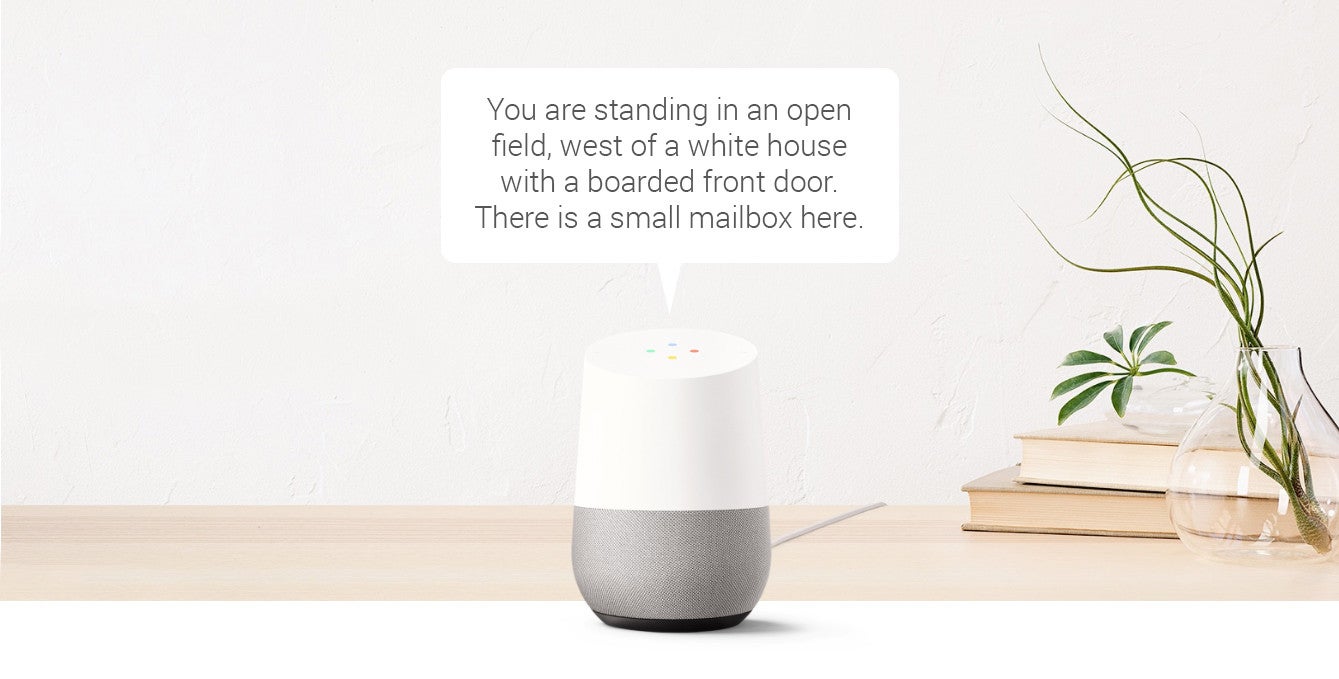 Google Assistant is no stranger to games. Although what's currently on offer is rather limited, Google's AI helper can still entertain you (or at least try to) with a handful of trivia games, spanning different themes, doodle and audio games, and a couple of other distractions. All of these, however, are available on your smartphone only.
Google is now trying to expand the availability of Assistant-powered games to its smart speaker as well. The company just rolled out a set of new features to developers that will help bring old-school text-based adventure games to the Google Home. Yes, you read that right – text-based interactive fiction on a home speaker.
To make this possible, Google is launching a brand new sound effects library, currently containing a couple dozen sounds (but it's sure to expand), as well as new "Actions" for Google Assistant. Presumably, Home will read out the text to its users, while they will be tasked at answering their choices to progress the story.
So, who's looking forward to playing Zork while cooking dinner?