Take that AT&T! Sprint gives certain DirecTV users one free year of wireless service
11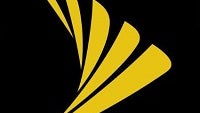 Sprint has fired a salvo at AT&T and the latter's massive $48.5 billion acquisition of DirecTV. AT&T is offering a $10 monthly discount to those who bundle a DirecTV subscription with an AT&T wireless plan. But Sprint is offering something even better. Those adding a new line or a new plan to their DirecTV account, can get 12 free months of service from Sprint.
The free service includes unlimited talk, text and 2GB of data for up to five phones. Even though you still have to pay $36 to activate each line, the free year of service will save as much as $2160 over the 12 months. After the year expires, the same service will cost you $50 for the first subscriber, $40 for the second, and $30 for lines three through five.
Sprint has been leaning on a number of promotions to get back on track
after it was surpassed by T-Mobile as the third largest carrier in the nation
. The deal starts tomorrow, August 28th, and runs through September 30th.
source:
Sprint
via
Forbes