It finally happens! T-Mobile passes Sprint to become the third largest carrier in the U.S.
34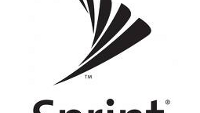 The laws of physics have finally caught up with Sprint. After watching that image in the rear view mirror get closer and closer, the juggernaut known as T-Mobile has finally overtaken its rival to become the third largest carrier in the country. Today, Sprint reported its latest earnings report which showed a gain of 675,000 new users. T-Mobile's latest quarter showed a gain of about 2 million new net subscribers giving it a total of 58.9 million customers, compared to the 57 million that call Sprint their home.
Sprint says that it lost only 12,000 postpaid customers during the second quarter. A year ago, 620,000 postpaid subscribers split the Sprint scene during the second quarter. For the three month period, the nation's
third largest
fourth largest carrier tallied a record low 1.56% churn rate. That is a huge improvement from the 2.05% churn rate experienced by Sprint during last year's second quarter.
Postpaid net additions reached 310,000 during the quarter. In the 2014 quarter, Sprint lost 181,000 post paid customers. The network is improving thanks to carrier aggregation that combines spectrum to create wider channels in the 2.5GHz band. Sprint is working hard to complete the "store-within-a-store" concept it is opening in 1435 Radio Shack locations nationwide. 25% of the locations have been completed with the remainder to be finished before the end of the year. Sprint also entered into an agreement with European phone retailer Dixon's Carphone to open 20 new U.S. Sprint stores with plenty of future expansion expected.
And Sprint's
Direct 2 You
has been up and running. This service has a phone expert personally deliver and set up your new handset at locations in markets such as Chicago, Dallas, Denver, Kansas City, Los Angeles, Miami, New York, San Francisco, Tampa and Washington, D.C.
For the quarter, Sprint reported an operating profit of $501 million versus the prior year's operating income of $520 million. But after paying off interest on debts and loans, the company reported a net loss of $20 million or 1 cent a share for the 2015 second quarter. That compares with last year's second quarter net profit of $23 million, or 1 cent a share.
source:
Sprint