TV on your phone – new service from Sprint Pcs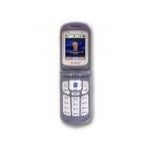 Until now Sprint subscribers were able to watch steaming videos at 1 to 2 frames per second (fps) with offer called MobiTV, but on August 13, 2000 Sprint announced the launching of a new service called Sprint PCS VisionSM Multimedia Services. It allows customers to watch video and audio content at 15 fps which is very good compared to the 20 fps which is the regular TV quality. With this service Sprint is lunching the MM-A700 by Samsung, which will be available on Tuesday at a retail price of $399.99 or $249.99 after rebate with two-year agreement. The handset is high-end CDMA phone and features dual 262k TFT displays, 1 megapixel camera, video recording/streaming, 1xRTT data, GPS location, polyphonic ring tones, digital TTY, speaker independent voice dialing and voice recording.
With this phone consumers will be able to access over 600 new streaming video and audio clips every day, covering the latest news, weather, sports and entertainment.
Just like your cable provider, Sprint will offer basic package called "My Channels" and for addition charge - several premium channels:
My Channels package will cost $9.99 and will include:
Ch. 1 = Sprint TV, which is a compilation of content from NBC, FOX Sports, The Weather Channel and more.
Ch. 20 = Twentieth Century Fox, that offers free movie trailers; Ch. 49 = The Preview Channel, which offers free previews of all channels
Ch. 24 = Athens on Location – free summer games highlights from NBC through Aug. 29.
An the Premium Channels available at the time of launching the service will be:
Ch. 2 = CNNtoGO - $4.95/month
Ch. 3 = FOX Sports - $4.95/month
Ch. 4 = The Weather Channel - $4.95/month
Ch. 5 = 1KTV - $4.95/month
Ch. 7 = mFlix - $4.95/month
Ch. 8 = E! Entertainment - $4.95/month
Ch. 14 = AccuWeather - $3.95/month
The costs for these channels will be in addition of the $ 15 fee Sprint customers pay monthly for internet access.
The video clips, decompressed and played on the embedded media player, will be directly streamed to the handset from the high-speed (CDMA1X) Sprint PCS Vision network, eliminating the download process and the storage of files on the handset.
Full Samsung A700 specification