TSMC is moving with its 20nm Apple A8 chip production ahead of schedule
13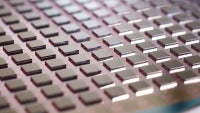 The Taiwan Semiconductor ManufacturingCompany (TSMC), tasked with making A8 chips for Apple's next iPhone,confirmed a delayed start in the production of 20nm chip wafers. Thecompany spoke of a "specification issue" with the materialsused in its chemical-mechanical planarization process – smoothingthe wafers with chemical agents and mechanical forces. Well, saidissue has been resolved, and no shipments will be delayed.
Another bit of good news is that thechip yield rate has been increased since TSMC began making 20nmsilicon in early 2014, and the production is moving ahead ofschedule. This means that Apple has already sorted out a significantpart of its chipset supplies for its next iPhone. Meanwhile, Samsungwill be completing the rest of the order in its Texas fab. The wordon the street is that Sammy is going to begin 20nm A8 production inApril.
TSMC expects to continue advancing itsmanufacturing efficiency over the next quarters and have 20nmproducts make up to 20% of its total 2014 revenue.
source: DigiTimes