Deja vu: Samsung will continue to produce A8 chip along with TSMC
20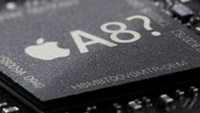 Every year we hear the same story. Apple and Samsung decide to divorce and production of the next Ax chip gets turned over to TSMC. Last May,
the story seemed compelling
. Of course,
it also sounded legitimate in 2011
, and in 2012. Just last week,
the story was regurgitated with the same plot
and all of the same players. And this year's version of the story seemed truly believable in light of
the inability of both Apple and Samsung to reach a mediated truce
in their patent war.
But alas, just like the previous versions of the story, Apple has not completely banished Samsung to live in the attic with Norman Bates. Truth be told, Samsung is currently rolling the A8 off a production line in its factory in Austin,Texas. While Samsung has suffered through a rather low yield, according to a published report out of Korea, the company is merely in the testing stage with mass production scheduled to begin next quarter. That gives Samsung time to straighten things out. Meanwhile, TSMC will continue to produce the A8 as well, with Apple hoping that it can procure enough chips between the two manufacturers.
Samsung is said to be struggling with the 20nm process used for A8 production, but this has not fazed Apple. According to VLSI Research CEO Dan Hutcheson, the alliance between Samsung and Apple "
is still strong
" when it comes to the Ax chip. This particular partnership between Samsung and Apple defines the term "Strange Bedfellows."
source:
ZDNetKorea
(translated) via
BGR