TSMC fast-tracking 20nm chips in the hope to win Apple's future processor generations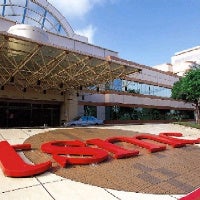 TSMC have been speeding up both the production of 28nm chips, as well as
the trial lines for the 20nm method
, in the hope of establishing itself as a reliable supplier of chips for a huge customer like Apple.
If the foundry succeeds, there is a good chance it might land Cupertino's orders for its next-gen processors. A lot of it depends on whether Apple will decide to use 28nm or 20nm for its next chipset. The current A5X in the new iPad is built using 45nm still, and
the capacity for 28nm just isn't there
, considering the backlog of orders from Qualcomm, NVIDIA and TI that TSMC will have at least until year-end.
Samsung is using 32nm wafers for the new Exynos processors, which is a very similar die shrink to the 28nm of Snapdragon S4, and Samsung makes the processors for the iPhone and iPad, so Apple's A6 might very well be coming from the 32nm lines of Samsung in Texas. As for the 20nm, analysts believe TSMC has a good chance to land those Apple orders in 2014, should the fruit company decide to go with this die shrink for its future processors.