TSMC rumored to experience major 28nm shortage through summer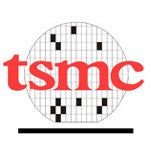 TSMC may be having 28-nanometer processor production challenges that may last into the fall of this year. TSMC has a history of working with companies such as Qualcomm, AMD, and NVIDIA, all of which are said to have been told to limit releases or find alternate suppliers for manufacturing of the chips.
TSMC builds the chips for mobile and video processors, so if the rumor turns out to be true, it could potentially constrain chip makers and mobile device manufacturers and delay new product launches.
Neither TSMC nor the involved chip makers have commented on the rumors, so we'll have to see how this plays out. It's likely that AMD, NVIDIA, and Qualcomm will be looking for additional manufacturing partners to assist in compensating for the shortfall that could come from this shortage.
source:
Digitimes
via
Electronista