TNT and TBS announce major updates to both networks' streaming video apps
1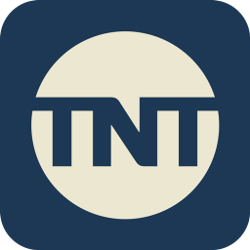 Cable networks TNT and TBS have announced that major updates are getting pushed out now for the pair's streaming video apps. Those using the apps on mobile platforms like iOS and Android will receive the update, as will users of Apple TV and Amazon Fire. The updates will include complete redesigns of the apps and will also add new platforms such as Roku, Chromecast & VIZIO SmartCast. Later this year, the apps will be offered on certain game consoles and connected televisions.
The redesigned TNT and TBS apps will be the first from major television networks to employ a technology called
Vizbee
. This new feature will allow users to cast streamed programming from a mobile device to any connected screen without requiring a plug-in or a special app. In addition, the technology allows the apps to identify which streaming media players are nearby, and prompts the user to select the one he/she wants to view the streaming content on.
Opening the app will allow users to instantly view premium content. Five-minutes of any on-demand program can be viewed for free, and ten-minutes of live programming can be viewed at no charge before either app interrupts and requests that the user sign in to an authenticated account. This allows consumers to sample programming before deciding what to watch.
If a viewer is engrossed in watching a show and needs to switch devices, this now can be accomplished without requiring the program to start over from the beginning. In other words, switching devices is seamless and the new device will continue streaming the programming from the spot where the viewer left off. TNT and TBS have also improved the links between its streamed programming and social media sites, interactive ads, and other digital media.
Even if you're not a subscriber to a content delivery service that offers TNT or TBS, the apps will offer free tastes of original programming. This includes certain episodes of TNT's Animal Kingdom, Good Behavior, The Last Ship and American Race, and TBS's Angie Tribeca, The Detour and ELEAGUE.
To download either app on your mobile device, click on the appropriate link. TNT (
iOS
|
Android
); TBS (
iOS
|
Android
)
source: Turner