TCL promises Android 11 for its 2019 and 2020 smart TVs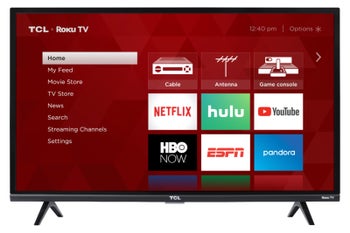 TCL popped up quite a few times in the news in early 2021. TCL is among the first to have its products
updated with Google TV
, but the Chinese company also kept its promise and
delivered the first Android 11 update
for one of its smartphones, the
TCL 10L
.
Today we've learned another interesting piece of news that will please TCL fans. The company confirmed plans to update its 2019 and 2020 smart TVs to Android 11. Sadly, Google TV is only coming to TCL's 2021 smart TVs (at least in Europe), but that might change later this year.
According to a new report by
FlatpanelsHD
, TCL is expected to release the highly-anticipated Android 11 update in Q3 2021. The update will bring a couple of important improvements to TCL's smart TVs, such as the Gboard TV keyboard with speech-to-text and predictive typing, cinematic ads, instant apps, and more.
In other news, TCL will collaborate with
Roku
to its first Google TVs in the US in 2021, while TCL's Roku TVs will arrive in Europe in Q2 2021.