Enter Tuesday to win one of ten LG G7 ThinQ phones being given away by T-Mobile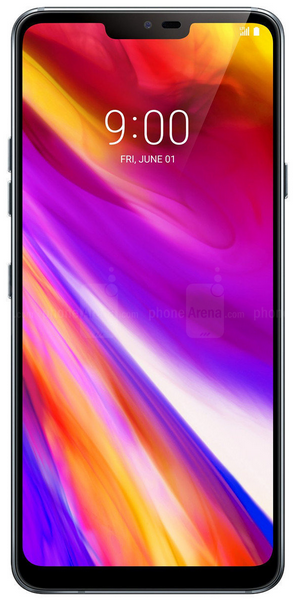 T-Mobile subscribers and non-subscribers can enter Tuesday to win one of 10 LG G7 ThinQ phones being given away
Tuesday is almost here. And as we get closer to the Memorial Day holiday in the U.S., a young man's thoughts (and an older man's, too) naturally revolve around the latest smartphones. And as we await the U.S. release of the
LG G7 ThinQ
on June 1st, we can tell you that T-Mobile is giving away 10 LG G7 ThinQ handsets as part of its weekly T-Mobile Tuesday Sweepstakes.
First, let's go over the weekly giveaways. This Tuesday, May 22nd, T-Mobile will give its qualifying members $2 off Baskin Robbins ice cream. That is perfect for this time of the year as the temperatures warm up. T-Mobile subscribers will also save some money when they fuel up at Shell starting on Tuesday, and they will also receive 90 days of Pandora Premium for free. Considering that one month of the service will cost you $9.99, this freebie alone is valued at nearly $15. The premium version of the music streamer offers playlists, on-demand music, unlimited skips, no ads, high quality audio, and offline listening.
Also on Tuesday, T-Mobile subscribers will be able to quench their thirst with a BOGO deal on Ocean Spray drinks. And for every night that a qualifying subscriber spends in a HotelStorm room, they will receive a $50 Amazon Gift Card.
But all of you came for the LG G7 ThinQ, right? T-Mobile subscribers can enter through the T-Mobile Tuesday app to win one of 10 LG G7 ThinQ units being given away to lucky Grand Prize winners. With the phone will come a $320 check that the winner can apply to the tax he owes on the prize, or to pay for mobile service. If you are not a T-Mobile subscriber, you can enter anyway (the odds are the same either way) on Tuesday by going to
amoe.t-mobiletuesdays.com
. Follow the directions to get one chance to win. After your submit your information, you will be told immediately whether or not you're a winner. If you are a winner, an email will be sent telling you how to receive your prize.
The total value of the 10 phones and checks being given away is $10,700. Good luck!