T-Mobile strikes a deal to bring Opera Mini to some of their phones
3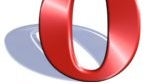 T-Mobile customers sporting some of the carrier's handful of feature phones will be getting a big jump in the web browsing department after a deal was struck to bring Opera Mini aboard.
Opera announced today that T-Mobile customers, much like what we see right now with AT&T, are now able to download the popular Opera Mini web browser on select handsets as an alternative to their existing web browser option. Devices like the Nokia 2330, 2720, 3711, 5130, E73 Mode, Sony Ericsson Equinox, and the Samsung T239 & T659 all have the ability to experience better web browsing.
On top of saving the amount of data being sent over the air to devices, Opera Mini's server side assistance aids in providing faster browsing than the competition. As much as it'll be seen as a joy for the many T-Mobile customers out there, it's only going to get better for them since the app is being made available for free.
source:
Opera