T-Mobile shakes up their money saving rate plans
This article contains unofficial information.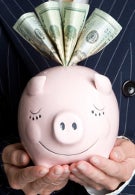 T-Mobile has made some changes to their rate plans, according to a report by TmoNews. Those using an Individual plan with a single line will find out they now have, at no additional cost, unlimited mobile to mobile for those on rate plans of $49.99 per month or higher. Those with family plans are also up for some nice changes. A promo version of myFavs is to be offered for $89.99 that gives the entire fam 1800 minutes, unlimited night and weekend talks, unlimited mobile to mobile, and of course, myFavs. T-Mobile will add 500 of their sweet, sweet minutes to the $99.99 and $129.99 family plans at no additional cost. The $119.99 and $149.99 family plans will not only have 500 minutes added gratis, but T-Mobile will chop $10 off their monthly price. The glass is not just half-full at the carrier because with the end of the Family Allowances introductory period, the service will now cost $4.99 per month compared with the special rate of $2 that has expired. There has also been talk that some accounts that were previously charged $20 monthly for data are now getting billed $25 for the unlimited web and 400 free messages plan although the $20 offer is still available on some accounts. All told, it seems like T-Mobile customers will have some extra scratch in their pocket at the end of their billing cycle. Just the carrier's part in trying to stimulate the economy.
source:
TmoNews