T-Mobile releases Q3 results, adds 137 000 customers in that period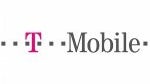 T-Mobile announced its results for the third quarter of 2010 and reports 137 000 added customers for that period. The number of the smartphone users recorded a massive increase – the fourth-largest carrier had 7.2 million smartphone users in Q3 2010 compared to 2.8 million in the same quarter of 2009. T-Mobile is putting a lot of faith in its HSPA+ network and says it's on track to reach 100 major metropolitan areas and 200 million people in the U.S. by the end of this year.
During Q3, the company recorded a decrease in its net income – it stands at $320 million compared to $404 million in the previous quarter. The revenue remained the same between Q2 and Q3 of 2010 at $4.71 billion. The number of T-Mobile USA's subscribers is 33.8 million, which is nowhere near the 93.2, and 92.8 million customers of Verizon and AT&T respectively.
T-Mobile hopes to enhance its appeal thanks to the myTouch 4G, the company's second HSPA+ capable phone (after the newly-released T-Mobile G2) and this device, along with the two Windows Phone 7-powered handsets (Dell Venue Pro and HTC HD 7) will be the carrier's best offerings for the festive period.
Just to remind you that T-Mobile is one of the first two carriers in the US (the other is AT&T) that will launch devices with Microsoft's new OS on board, namely Dell Venue Pro and HTC HD 7. The latter has a 4.3-inch capacitive screen – the largest screen of all devices announced with Windows Phone 7.
source:
T-Mobile