T-Mobile planning to roll out HSPA+ upgrade along east and west coast cities
This article contains unofficial information.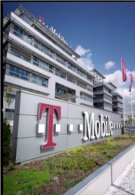 Being late to the 3G game in the US, T-Mobile doesn't plan on sitting still this time around as their competitors move closer towards the next generation networks. T-Mobile is planning on rolling out their HSPA+ upgrade along major cities situated on the East and West coasts – that's according to T-Mobile VP of Engineering Dave Mayo in an interview with GigaOM. Mayo has hinted that the number four wireless carrier would see network speeds up to 20 Mbps along certain coastal cities – they've already upgraded the infrastructure required to increase speeds along the California coast and in "major cities from Washington, D.C. To Boston." Unfortunately he declined to say for sure which markets would see the light of HSPA+ networks. With that in mind, the company plans to cover most of the country by the end of 2010. Right now though, customers located in Philadelphia currently have access to HSPA+ with other major cities along the northeast corridor expected to come along soon.
source:
GigaOM
via
androinica