T-Mobile debuts iPhone switcher and "Third Line on Us" deals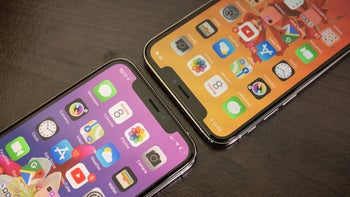 T-Mobile is trying to bring as many customers as possible under its umbrella, and one of the best ways to do that in a short time is to come out with exceptional offers aimed at new consumers. Two new deals are now available from T-Mobile, but, luckily, they are also available to current customers, not just to new ones.
The first deal involves porting a number into a new voice line and getting a $750 discount (via monthly bill credits) on an
iPhone XR
, iPhone XS,
iPhone XS Max
, iPhone 8, and
iPhone 8 Plus
. Keep in mind that in order to benefit from the deal, you'll have to buy one of the iPhone models mentioned on EIP and then port a number from any other US carrier (including landlines) into a new T-Mobile voice line.
But if you're a new customer, you must activate at least two new voice lines, one of which being a port-in. Of course, the new iPhone's EIP must be associated with the ported-in line. You should also be aware of the fact that numbers from T-Mobile Prepaid, Metro by T-Mobile, or other MVNOs that use T-Mobile's network are not eligible for this deal.
The second deal simply offers new and existing customers a third line for free. While new customers will have to add three new voice lines on a Magenta Plus plan, those who are already T-Mobile customers should have one postpaid voice line, switch to a Magenta Plus plan (if they aren't on it already), and activate two new voice lines. The offer is not available for existing customers with more than one paid voice line.
It's also worth mentioning that some Magenta Plus plans, like Magenta Plus Unlimited 55+, T-Mobile Amplified, Magenta Plus Military plans, and T-Mobile Essentials do not qualify for this deal.
Existing and new customers who meet all these requirements and want a third line will start receiving monthly bill credits for the line with the lowest monthly recurring charge activated during the promotion. Keep in mind that you must maintain the same number of lines that are on your account when the promo starts for 1 year because if you cancel any line during that time you will lose your credit.