T-Mobile hires executive to help integrate Sprint into the carrier's ecosystem
4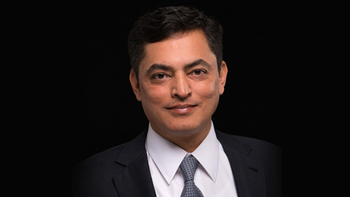 While T-Mobile awaits word from the FCC and the FTC about whether the two regulatory agencies will allow the carrier to merge with Sprint, the nation's third largest carrier continues to move forward on the assumption that the merger will be approved. For example, T-Mobile announced today that it has hired Sunit Patel as the company's Executive Vice President, Merger and Integration Lead. As you can tell from his new title, Patel is in charge of making sure that when the green light is flashed, Sprint will be able to quickly and easily assimilate into the T-Mobile system.
Patel will report directly to T-Mobile president and Chief Operating Officer Mike Sievert starting on October 1st; the company says that it is "confident that Patel's experience and demonstrated skills will substantially increase the likelihood of a successful outcome for the New T-Mobile transaction, which will in turn bring significant benefits to consumers, employees and shareholders."
The merger was officially announced on April 29th
, and both T-Mobile and Sprint say that the transaction will close during the first half of 2019.
Patel previously worked as chief financial officer and executive vice president at CenturyLink, and had the same titles at Level 3 Communications. According to T-Mobile, working at both of those firms gave the executive experience at handling large-scale transactions. At Level 3, he was involved in that firm's purchase of Global Crossing.
"I've known Sunit for many years and he's going to be a fantastic addition to this talented management team. He is smart, savvy, full of big ideas and ready to hit the ground running. I am confident he'll fit right in here at the Un-carrier. I look forward to seeing you in magenta, Sunit!"-John Legere, CEO, T-Mobile

"We are increasingly optimistic about the path we're on to create the New T-Mobile and are now looking forward to bringing someone with Sunit's experience to our team to lead us through the strategic planning for integration of our businesses -- one of the most exciting and integral aspects of this merger. Sunit has the depth of knowledge needed to create and drive forward a highly complex, strategic initiative of this magnitude. He will have a tremendous impact on shaping the New T-Mobile, and will add even more value to the company for many years to come."-Mike Sievert, president & COO, T-Mobile
source: T-Mobile

Recommended Stories