T-Mobile giving Las Vegas and Seattle residents a 7-day trial of its 4G network
12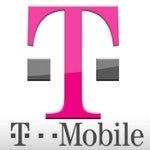 free for one week
. The promotion ends on February 11th and requires you to bring in an unlocked smartphone. Unless you already have a phone that was unlocked before Saturday, T-Mobile might be asking you to break the law. Starting last Saturday, the Library of Congress and the U.S. Copyright Office no longer give cellphones an exemption under the Digital Millennium Copyright Act which means that you risk a fine if you unlock your handset without express consent of the carrier the phone is used on.
So let's assume that you already have a phone that was unlocked prior to Saturday. To take advantage of the trial, you fill out a form online and receive a confirmation code. You then proceed to the nearest T-Mobile store with the unlocked phone and the code, and the seven days will begin. The carrier says it has recently upgraded its HSPA+ 4G service in those two cities and it is now "
faster and more dependable
".
Las Vegas is expected to be the carrier's first LTE market
and the service could
debut soon
.
source:
TmoNews