T-Mobile launches eSIM support for iPhones, here is how to enable it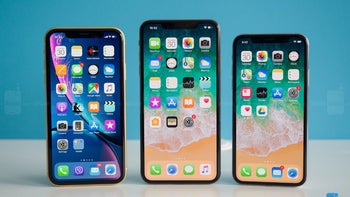 As expected
, T-Mobile announced earlier today it is now offering iPhone owners the option to enable eSIM support via a new app they need to download. The new eSIM app allows users to add a secondary prepaid line to any unlocked
iPhone XS
,
iPhone XS Max
, and
iPhone XR
.
T-Mobile's eSIM support solution is most convenient since it allows customers to enable a new line on their iPhones without having to head to a store or insert a different physical SIM card. The new app is available to travelers coming to the US, existing T-Mobile customers, but also to anyone who wants to try the carrier's services.
The new T-Mobile eSIM app is now available for download for free from the
App Store
. You'll need to enter your email and follow the activation steps to select your plan. Also, if you're a T-Mobile customer, you'll have to enter a new email address if it's already connected to a T-Mobile account.
At the moment, T-Mobile offers customers three prepaid plans for eSIM activation, but the carrier said it will soon support postpaid plans with eSIM as well:
T-Mobile ONE Prepaid with unlimited voice, text, and data for $70; 30 day expiry;
Simply Prepaid with unlimited voice, text, and 10GB of LTE data for $40; 30 day expiry;
Tourist Plan with 1000 minutes, unlimited text, and 2GB of LTE data for $30; 21 day expiry.
Keep in mind that if you have an iPhone other than the ones mentioned earlier – iPhone XS, XS Max or XR, you will not be able to use the app since these are the only ones to offer eSIM support.
Recommended Stories