T-Mobile customers turned to messaging apps and social media during the eclipse
2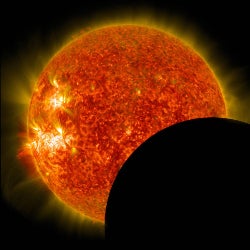 So what the heck do you do during a solar eclipse? Well, if you're a T-Mobile subscriber you pick up your phone and hit your messaging and social media apps. T-Mobile subscribers in the path of totality during the eclipse, used 4 times the usual amount of data they consume to visit Snapchat. The amount of data used on Twitter by T-Mobile subscribers under the same conditions was up 300%, while Facebook usage was up 260%. The rest of the top six includes Instagram (up 225%), YouTube (up 156%) and Netflix (up 125%).
Overall, T-Mobile data usage in the path of totality was up 215% during the eclipse. Just in case you were wondering which city along this path used the most T-Mobile data during the natural phenomenon, it was Atlanta. That was followed by Columbia, Kansas City and Salt Lake City.
Now some of you out there think that we get too pun-heavy at times, so keep in mind that the following quote came from T-Mobile. "T-Mobile's network has
eclipsed
the competition." Ouch, that actually hurts. T-Mobile is referring to its forecast that by the end of the year, it will be covering 321 million Americans with an LTE signal. Currently, 315 million people in the states are covered by T-Mobile's LTE signal.
The carrier is in the process of rapidly deploying the 600MHz spectrum that it won during the FCC's auction
of low-frequency spectrum.
source: T-Mobile