T-Mobile brings back instant access to a customer support rep after listening to feedback
7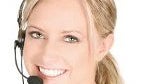 We've all experienced it in some form or another in the past, but it's absolutely annoying trying to traverse those pesky phone calls to customer service – even more when there is no direct way to get in touch with a human being.
Actually, that appears to be the experience that some
T-Mobile
customers have been going through of late after the carrier recently removed a feature that allowed instant access to a customer service rep by simply uttering the word "
agent
" or "
rep
" at any time during the phone call to T-Mobile.
Thankfully though, they've read the feedback regarding the issue and they've recently brought it back! Needless to say, it's undoubtedly nice to see that Big Magenta is clearly listening to its customers, but it's rather baffling to say why they removed the feature two weeks ago in the first place.
Regardless of that, you won't have to worry about going into some sort of constant loop when calling them up. Therefore, if you need to speak with someone pronto, just simply say "agent" or "rep" to get an actual person on the line.
source:
TmoNews