T-Mobile and Taco Bell are launching T-MoBell stores for your food and tech cravings
5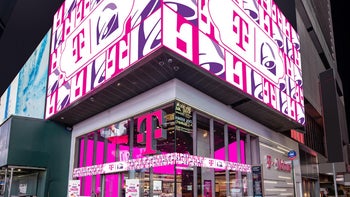 T-Mobile has been offering various promotions through its "T-Mobile Tuesdays" app and one of the most popular ones includes free tacos from Taco Bell. It's not hard to see why that's a winning combination, but soon there will be more on the table.
T-Mobile and Taco Bell are about to launch a new project:
T-MoBell stores
. And yes, it will be exactly what it sounds like: a store for smartphones and free tacos, which according to T-mobile is "the ultimate experience". Tacos won't be the only thing free there, however, the cooperation between the two companies has given birth to "T-MoBell Freeze – a colorful, disruption-flavored drink that tastes a lot like white cherry", which visitors can enjoy free of charge as well.

Beyond the food and drinks, the two companies have also collaborated to make some exclusive merchandise like socks and wallets. Who would want to use those is not for us to contemplate, but if all this sounds like something you'd want to partake in, your choice in locations is rather limited. The T-MoBell stores will open in only three cities: New York, Los Angeles and Chicago on July 23.
The time these stores will be opened is limited as well: only three days. The locations will host celebrity meet-and-greets on opening day and various giveaways during all three days. You don't need to be a T-Mobile customer to participate in these activities, all you need to do is show up at the right date and time.