T-Mobile's streaming TV service may not arrive until April at the earliest
2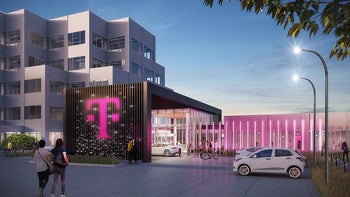 It looks like issues with T-Mobile's streaming TV service that determined the carrier to delay it for next year are more serious that we were expecting.
Our previous report
mentioned that T-Mobile's CEO John Legere doesn't believe the service is "disruptive" enough to be launched by the end of this year.
However, we expected new information about T-Mobile's upcoming TV service early next year, but that might not happen according to a new report.
BestAppleTV
claims sources familiar with T-Mobile's plan say the streaming service has major "performance issues."
Apparently, the backbone of the TV service, which is based on Layer3TV's platform, a company that T-Mobile bought not long ago, is not solid enough to handle a high number of concurrent users. Unfortunately, we're not talking about some minor tweaks, but serious issues that "
are so profound and require extensive testing
," so "
any timeframe for launch is just a guess right now
."
John Legere seems to be disappointed by the look and feel of the service at the moment, and he doesn't believe it should be launched until all these problems will be fixed. That being said, the report claims T-Mobile won't be launching its streaming TV services until April at the earliest.
Recommended Stories