Survey says: Apple iPhone 6 will be in great demand
27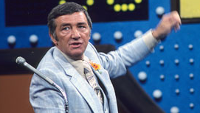 RBC Capital Markets conducted a survey about the
Apple iPhone 6
with 4000 consumers, and came away with a better understanding of how well the next iteration of the iPhone will sell when launched in September or October. RBC's Apple analyst, Amit Daryanani, made a list of five major points that came out of the survey, and passed them along to the firm's customers.
Based on the survey, almost half of the consumers who plan on upgrading their phone, will be buying an iPhone over the next 3 months. In a positive sign for the rumored iPhone phablet, 35% of those who said that they wouldn't be buying an iPhone 6, said that they would buy an Apple handset if it had a larger form factor. 26% of those asked, said that they would pay $100 more for a 5.5 inch screened Apple iPhone. And nearly three-quarters of the 4000 consumers surveyed, said that they were aware that Apple will launch a new handset this year.
Perhaps the most interesting response from the survey, was the top two changes consumers would like to see from Apple in regards to future iPhone models. A larger screen size was not number one on that list, although it was second. The most important change that consumers want from a new Apple iPhone is longer battery life.
source:
BGR