Clash of Clans developers reveal new Rush Wars combat strategy game
1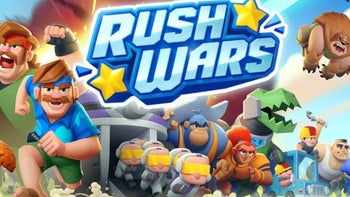 Supercell, the Finnish giant behind smash hits like Clash of Clans, Clash Royale and
Brawl Stars
, has just announced a brand new game that hopes to achieve the same level of financial success as its previous titles. Dubbed Rush Wars, the game is now available in Australia, Canada, and New Zealand, although just in beta.
The game is free to download via App Store and
Google Play
, but you won't find it unless you live in one of the three countries where the beta is available right now. Expect in-app purchases to be part of the game as well, but that's certainly not something that we're not already used to.
Rush Wars is a combat strategy game where players build their ultimate attack squads to raid enemy gold mines. This is a multiplayer game, so you can either join a team or start your own with friends.
Supercell claims Rush Wars is a casual game, but provides the depth and challenge competitive players are looking for, so we're promised the best of both worlds. Naturally, you'll need a network connection to play the game, but other than that, Rush Wars doesn't have high requirements.