Still around LG dLite is being graced with a new gray paint job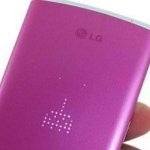 Sure it might come off to be somewhat a surprise for some, especially when smartphones seem to be all the rage nowadays, but a lonely flip phone seems prevalent enough to warrant a new paint job.
There's no denying that we were impressed with the
LG dLite
that we reviewed back last summer, primarily due to its alluring exterior, but now it seems that the handset is going to be graced with a model painted in gray. According to a leaked internal document, the
gray version of the LG dLite
will be making its way towards store shelves on
February 2nd
– and will naturally supplement their existing colorful selection.
So if you'd rather go with some more neutral in tone, then this might be the ticket that you've been waiting for – but then again, there are those smartphones on their lineup.
source:
TmoNews