Steve Jobs drops in to testify in Apple iPod class action trial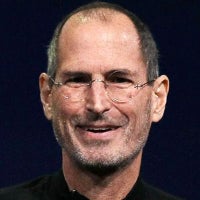 Just months before his
untimely demise from pancreatic cancer on October 5th, 2011
, Apple CEO-Steve Jobs taped a two-hour video deposition that is just now going to be played inside a courtroom. The class-action suit revolves around complaints made about the early versions of the Apple iPod, with plaintiffs complaining that the device locked out all music services except for Apple's own iTunes.
Published reports say that Jobs' sworn video testimony is that language preventing the iPod from loading music from sources other than iTunes, was baked into Apple's contracts with the record labels. One report quotes Jobs as saying "
We had pretty much black and white contracts with the labels
," during the video.
Plaintiffs are seeking $350 million from Apple. The trial actually started Tuesday in Oakland, California, and other Apple executives, including Eddy Cue, are expected to testify. In case you were wondering, the iPods involved in the suit were sold from 2006 to 2009.
source:
CNN