Sprint to offer Treo 650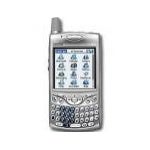 Sprint PCS today announced plans to offer Treo 650 mobile device combining a wireless phone, email, Web access, Palm OS® organizer, built-in MP3 player and digital camera with video capabilities. The Treo 650 by palmOne will be available next month at Sprint Stores, Sprint business channels and online at www.sprintpcs.com for a suggested retail price of $599.99. Sprint business customers will also have the option to purchase a non-camera version of the device later this year.
Treo 650 by palmOne features 23 MB of user-available memory and is powered by the Palm OS 5.4 and an Intel® PXA270 312 MHz processor. Built-in Bluetooth® Wireless Technology provides the ability to wirelessly synchronize with Bluetooth-enabled desktop or laptop computers and easily connect with Bluetooth headsets and car kits. In addition, Treo 650 features an embedded VGA-quality 2X digital zoom camera with video capture and playback capabilities. A built-in SD I/O slot, which accepts SD (Secure Digital), MMC (MultiMedia Card), SMMC (Secure MultiMedia Card) memory cards (sold separately), can be used for viewing pictures and sharing large data files between other devices with SD I/O and using the built-in MP3 player for playing music directly from the phone.