Sprint says bloatware issue on the BlackBerry KEYone requires an update to fix
11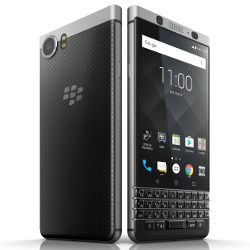 Just a few days ago, we told you how the Sprint branded version of the
BlackBerry KEYone
was
suffering from an issue involving the bloatware
that the carrier added to the Android OS flavored handset. Nothing sinister there; most carriers in the states will add some of their own branded applications to a new handset. The problem with the
KEYone
was that the SprintID system app would go through the bloatware listings like clockwork, and re-install some of the bloatware that was just removed by the phone's owner. It also enabled bloatware that was disabled.
In our original article, we said that either SprintID had a bug, or the carrier was being nasty by continuously replacing and re-enabling bloatware that owners of the phone were trying to remove. Today, Sprint reached out to us to let us know that it does have a issue with its Mobile ID on the KEYone, which prevents it from working as designed.
While Sprint is working with BlackBerry to deliver a software update that will eliminate the problem, the carrier did provide us with a workaround for KEYone users to follow. This will uninstall updates to the BlackBerry Launcher and prevent the issue from taking place:
Select Settings
Select Apps
Select Blackberry Launcher
Select View Details in Play Store
Uninstall
Restart Device
"To clarify, Sprint Mobile ID is used to deliver 3rd party applications without the need to pre-load the applications on the device. This process uses less memory compared to pre-loaded applications and allows our customers the choice to download applications, or to easily remove them. Sprint Mobile ID is designed to engage only at the time of device activation, and once the process is complete Sprint Mobile ID is not intended to run again."-Sprint
If you have a Sprint branded BlackBerry KEYone, hold on. Hopefully, the aforementioned software update will arrive soon enough to remove this constant re-cycling of removed and disabled bloatware.
source: Sprint