Sprint says ICS rolling out this year while it mistakenly adorns DROID RAZR MAXX on promo
15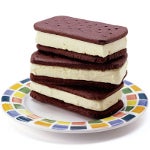 Some news about Android 4.0 circulated on Monday. Sprint announced to its customers that it will start rolling out OTA updates to Ice Cream Sandwich sometime this year. The announcement, which was
posted on Sprint's own website
, listed the Samsung Epic 4G Touch and the Google Nexus S 4G as a couple of models that will be getting updated.
what the future holds for them
. On a promotional snail mail card, the Motorola DROID RAZR MAXX is correctly listed as having a long-lasting battery and 32GB of internal storage but is shown running Ice Cream Sandwich. The first two features are correct, of course, but users of the Motorola DROID RAZR MAXX are still waiting for the update that will bring the latest Android OS build to their model. Can you spot the on-display Android navigation keys? Most likely they will disappear once Ice Cream Sandwich is installed on the phone.
Earlier this year we showed you some screenshots of
what Android 4.0 would look like on the Motorola DROID RAZR MAXX
. The last we heard on the ICS update for the DROID RAZR and the DROID RAZR MAXX was that the
update was delayed according to Best Buy
although that was hardly based on an official announcement.
source:
Sprint
,
DroidLife