Sprint rolling out Stagefright fix for the Galaxy Note 4 and Galaxy S6 series, Nexus 5 and Nexus 6
2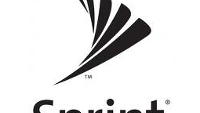 Early last week, we told you that a team of mobile security researchers has uncovered a critical vulnerability that affects the source code of about 95% of all active Android smartphones. Called Stagefright, the vulnerability allows potential hackers to
take control of your smartphone by sending out a malicious MMS
that gets automatically processed by smartphones, leading to all sorts of security issues.
While the researchers claim that they've yet to find evidence of the vulnerability being used by hackers, the extent of the security risk led them to call Stagefright one of the worst security vulnerabilities ever discovered. At the time the report was published, Google had already sent out fixes for the vulnerability, but no carriers had gotten around to actually sending out the patches.
Sprint recently became the first carrier in the US to send out patches for the Stagefright exploit, at least for some of its carrier-specific smartphone versions. A couple of days ago, the carrier started sending out fixes for the
Samsung Galaxy Note 4
(bundled with the Android 5.1.1 Lollipop update), and today Sprint started rolling out Stagefright patches for a bunch of other smartphones, such as the
Galaxy S6
, the
Galaxy S6 edge
, the
Galaxy Note Edge
, last year's
Galaxy S5
, as well as the
Google Nexus 5
and
Google Nexus 6
.
The updates will be rolled out in batches, so don't worry if your handset hasn't been updated yet. You can always manually check for the availability of the Stagefright fixes by heading over to the settings menu.