Here's what you can do to guard your Android phone against the Stagefright exploit
22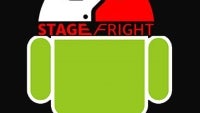 So, did
the Stagefright vulnerability in Android
frighten you? Publicized as one of the worst Android vulnerabilities ever found, the exploit could theoretically let attackers access your mobile device's data, camera, and microphone, as well as let them execute code remotely. In other words, Stagefright busts your smartphone or cellular tablet wide open with just a single malicious MMS message, the boogeyman inside it unleashed automatically by the message's very arrival.
Scary! Only the researchers at Zimperium who documented the exploit claim that there's no evidence of Stagefright being exploited by anyone so far. Which is strange, considering the sheer scope of the bug.
While we can't realistically claim Stagefright's existence is no big deal to worry about, we can still highlight a simple precaution anyone with an Android device can take to prevent potential attacks from occurring. It boils down to disabling automatic retrieving of MMS messages from within your messaging app. With that in place, as long as you don't download infected media files on your device, you will be good to go!
Here are the steps for four popular Android flagship smartphones - the Samsung Galaxy S6, the LG G4, the Nexus 6, and the HTC One M9. The instructions should apply towards all devices from said manufacturers that have the same apps and user interface. That is, devices two or three years older may contain that precious "Disable MMS retrieval" switch in a different place, and it will be up to you to find it. Check out your Messages app for starters, and you might find it sooner than you think!