Sprint might cut 1/3 of its base stations
2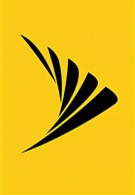 According to BTIG analyst Walter Piecyk, Sprint is considering reducing their current base sites by one third. At first hearing this headline, it sounds like they're sneaking out of business, but that's far from the truth. The reduction in sites would be part of Sprint's switch to multi-mode radios.
A switch to multi-mode radios would significantly reduce the operating costs of their network, despite an initial cost of $2.5 billion. Piecyk says, "Apparently, Sprint and its vendors have found a way to make its spectrum travel further." If this is true, then we can expect the same if not better coverage from Sprint's network.
As to the veracity of the claims, Sprint CEO Dan Hesse already announced this summer that they were beginning a move towards multi-mode technology. Sprint spokesperson Kelly Schlageter also confirmed that Sprint would be making a reduction in sites, but she didn't comment on the exact number. "The RFP [request for proposal] is for an evolution of the Sprint network and as we have stated publicly, we expect the plan to increase coverage, reduce operating costs, strengthen our competitive position, create spectrum flexibility, lower future deployment costs and improve environmental sustainability," said Schlageter.
This move by Sprint stands in contrast to efforts by AT&T to create more traditional cell sites, increasing their network by 600 sites in the first half of 2010 alone. With this and 4G rolling out gradually, Sprint is jockeying for that better-than-3rd-place slot.
source:
FierceWireless