Sprint loses appeal, state of New York to seek nearly $400 million from Sprint for unpaid sales tax
21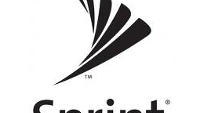 Besides being sued by the U.S. government,
accused of charging U.S. agencies too much money for tapping phone calls
, Sprint is now being accused by the state of New York for not paying it millions in sales tax. The nation's third largest carrier failed to get an appeals court to toss the case which was instigated by a whistle blower back in 2011. The state is seeking nearly $400 million in unpaid taxes and penalties.
New York's Attorney General Eric Schneiderman claims that Sprint failed to collect and pay the state sale tax for flat-rate access charges on wireless plans. Since July 2005, the amount owed by Sprint was in excess of $100 million and the figure today is $130 million. But under the state's False Claims Act, the government can seek triple the amount of the sales tax shortfall, or close to $400 million.
Sprint said that it was disappointed in the ruling, which now allows the Attorney General's office to proceed with legal action against Sprint. Schneiderman said that Sprint didn't collect the sales tax as part of a nationwide effort to make its data plans less expensive than competitors' plans.
source:
Bloomberg