Government sues Sprint, says carrier overcharged them to bug phones
21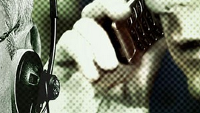 The Justice Department is suing Sprint, claiming that the carrier overcharged the U.S. government by $21 million to bug phones. Carriers that are ordered by the U.S. government to tap customers' phones are entitled to be reimbursed for the costs of doing so. But the government says that Sprint secretly included the expense of financing equipment upgrades from January 2007 to July 2010.
The suit was filed Monday in U.S. District Court in San Francisco and revolves around conventional wiretaps that require judicial approval. The 1995 law that allows carriers to be reimbursed for their costs to bug phones, covers pre-1995 equipment. In 2006, the FCC ruled that operators could not charge the government for post-1995 equipment upgrades. The government seeks the return of the money that they claim Sprint overcharged them, along with financial penalties.
"As alleged, Sprint overbilled law enforcement agencies for carrying out court-ordered intercepts, causing a significant loss to the government's limited resources."
-Melinda Haag, U.S. Attorney
Despite the FCC ruling, Sprint charged the government for upgrades to its equipment up through 2010, when the company changed its rules on billing. For its part, the nation's third largest carrier refutes the legal charges and says that its invoices fully comply with the law. The agencies that claim to have overpaid Sprint include the FBI, the Drug Enforcement Administration, the U.S. Marshal's Service, the Bureau of Alcohol, Tobacco and Firearms, Immigrations and Customs Enforcement, and the Secret Service. The DEA claims that Sprint owes it the most money out of all of the government agencies listed.
source:
SFGate
via
SprintUsers