Sprint beats Q2 profit estimates, adds 87,000 net postpaid phone subscribers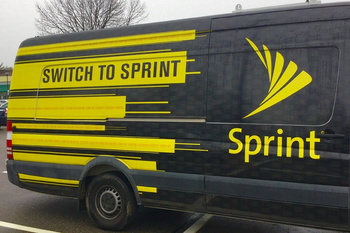 After both
AT&T
and
Verizon
revealed their Q2 results early last week, today Sprint has published its financial report for the three-month period ending June revealing an increase in subscriber numbers and a higher-than-expected profit.

Over the course of the three months, Sprint's revenues totaled $8.13 billion, representing only a small decline over the $8.16 million it generated a year ago. This small decline unfortunately translated into a rather steep drop in profits, down from $206 million in Q2 2017 to $176 million. Nevertheless, these figures did still manage to surpass analyst expectations. In regards to subscriber numbers, as mentioned above the company continued to grow by adding a total of 87,000 net postpaid phone subscribers, equating to more than double the 40,000 that most analysts were expecting.
During the quarter Sprint's main focus continued to be upgrading its existing 4G LTE network with support for the 2.5GHz spectrum, while the overall reach of its network also continued to grow. Looking into the future, the fourth largest carrier confirmed that it has begun deploying Massive MIMO radios that will help with its 5G network once launched commercially. Moreover, the carrier is understood to be working closely with
T-Mobile
ahead of their merger which is expected to be complete by the end of H1 2019.
While Sprint was relatively quiet when it came to its
merger with T-Mobile
, the latter company is set to hold its Q2 earnings call later today. So it'll remain to be seen if any other details are revealed.