Nearly 1,000 cities and towns are now covered by T-Mobile's low-frequency 600MHz LTE band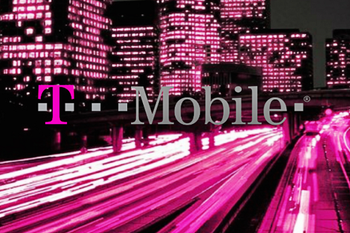 You might recall last year's FCC auction of 600MHz airwaves, and all of the legal maneuvering that went on even before the auction took place. The reason? Up for grabs was 600MHz LTE spectrum, a low-frequency band that travels farther and penetrates buildings better than higher-frequency airwaves. Almost a year ago,
T-Mobile won most of the airwaves up for bid
, picking up 31MHz of the low-frequency spectrum auctioned off for $7.9 billion.
T-Mobile quickly went to work to integrate the new spectrum with its LTE network. According to Neville Ray, the carrier's CTO, 600MHz spectrum is now covering 992 cities and towns in 33 states. Of course, without phones that are compatible with the band, this would all be worthless. But right now, the network provider does offer 12 handsets that work with T-Mobile's 600MHz Extended Range LTE. These models include:
In several of the cities and towns, T-Mobile is also deploying 5G-ready equipment. This way, T-Mobile says that it will be able to provide 5G service over 600MHz once compatible handsets are released next year. The complete list of cities and towns that now feature T-Mobile's 600MHz LTE band can be found at this
link
.