Verizon's new CEO is a man with two passions – technology and sports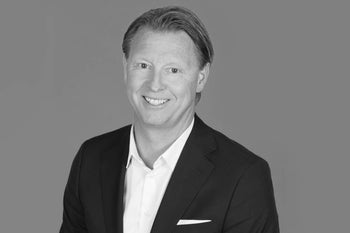 Hans Vestberg was appointed as Chief Executive Officer of the States' largest wireless carrier on June 8th this year, but today is his first day at the position. Changes of CEOs don't happen every day, so who is this guy and why make him CEO?
Hans Vestberg was born in 1965 in Sweden, where he spent his early life and graduated university with a Business Administration and Economics degree. Just seven years after his graduation, in 1998, he was already the chief financial officer for Ericsson in Brazil. He spent 18 years with Ericsson, switching between countries and executive positions within the company, before settling down as CEO between 2010 and 2016. He joined Verizon in April 2017 as Executive Vice President of Network and Technology, a position he held until his recent promotion to CEO.
While the name "Ericsson" hasn't appeared on a mobile phone since the last Sony Ericsson phones came out in 2011, the company's network hardware business remained strong and it's expected to be one of the leading providers of 5G equipment as carriers begin their transition.
Verizon already announced the
first cities to get the new technology
and Hans Vestberg's technical and administrative expertise make him a perfect candidate to lead the company during this process. Either that, or Verizon's board of directors was really impressed by his nine-year long leadership of the Swedish Handball Association.
His promotion to CEO highlights how important 5G is not only for Verizon, but all major carriers. Failing to properly integrate the next generation of mobile communication can leave a company far behind its competitors. Will this move give Verizon an advantage? We'll have to wait and see how the 5G race plays out.