Sprint lights up its 5G network in four markets
2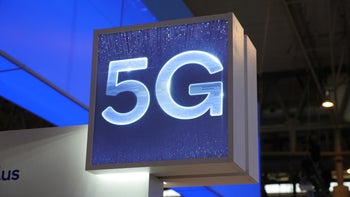 Sprint
is the latest US carrier that launches its 5G services in select locations. The network operator has just announced that customers will be offered "blazing-fast download speeds" in areas of Atlanta, Dallas-Fort Worth, Houston, and Kansas City. Moreover, the carrier confirmed that in the coming weeks, it hopes to be able to launch similar services in areas of Chicago, Los Angeles, New York City, Phoenix and Washington, D.C.
Unfortunately, Sprint's 5G network won't cover all the cities mentioned above, just parts of them, as suggested by the use of the word "areas." Even the announcement confirms the information, so if you live in one of the four cities that are part of Sprint's 5G network expansion, here is where you'll get coverage:
Atlanta

: Sprint 5G covers approximately 150 square miles and 565,000 people from downtown to Dunwoody!

Dallas-Fort Worth

: Sprint 5G covers approximately 575 square miles and 1.6 million people across the greater Dallas-Fort Worth area serving Irving and downtown Fort Worth, including Sundance Square, Las Colinas, and the North Dallas area from Preston Hollow to Addison.

Houston

: Sprint 5G covers approximately 165 square miles and 800,000 people across the cultural center of Houston from downtown to Memorial City Mall/City Centre Plaza.

Kansas City

: Sprint is the first wireless operator to launch 5G in its hometown, with service covering approximately 225 square miles and 625,000 people from downtown Kansas City, MO, to Overland Park, KS where the company is headquartered.
If you're on Sprint and want to use the carrier's 5G services, you have three options when it comes to compatible devices: LG V50 ThinQ 5G,
Samsung Galaxy S10 5G
, and HTC 5G Hub.
It's also worth mentioning that starting tomorrow, May 31, the
LG V50 ThinQ 5G
and HTC 5G Hub will be available for purchase in retail stores in Sprint's first 5G markets, but they can also be ordered online.