Spotlight: Telephony Backup for Android easily backups your call logs and messages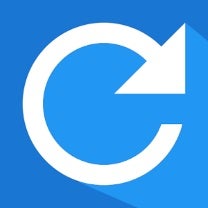 Telephony Backup is a call log and SMS conversations backup app for Android devices. It's developed by prolific app developer/publisher RYO Software. If you have a liking for the "stock" Android vibe will be especially thrilled by the native look and feel, as the interface is modelled closely after the Lollipop contacts app.
Telephony Backup supports both automatic and manual backups of the calls log and messages database. There's an option for a sort of real-time backups, triggering a backup as soon as a new call log or message event occurs. Due to the limitations of Android, however, backups of ongoing messages are carried out every few hours in a background routine.
Moreover, the app presents your call log and messages with its intuitive interface, and lets you answer calls or messages directly from within. Or delete them, because you don't care.
Telephony Backup has free and paid versions. The paid app removes the advertisements and lets you choose between storing backups on the SD card or internal storage.
Before installing, do note that the app appears in the list of applications that can be selected as default messaging applications, but should not be selected as such, because you'll stop receiving calls & messages. Thus, if Android ever prompts you to select Telephony Backup as your default calls and messages app -
just say no!