Spotlight: Lockdown Pro is a competent app lock down tool for Android with many security twists
1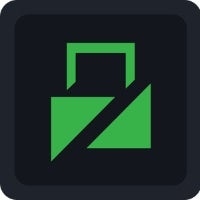 Looking for a good Android app lock? Here's to Lockdown Pro, one of the most polished tools available for the task. Its bread and butter is locking any app, be it a stock Android one such as SMS, or one you installed yourself, such as Viber. It can prevent them from opening, or guard against installing and uninstalling. It's also able to hide pictures and videos from your gallery.
Lockdown Pro has a slick-looking user interface that follows Android Lollipop's Material direction, complete with ripple animations and all that Googley swag. It presents three password modes, these being Pattern Lock, Classic Lock and Calculator Lock. That's it - put on some differentials as password and enjoy not having anybody but the local math wiz break into your device! There's also a Private Gallery to protect your personal visuals, along with some other nifty features. Smart Lock supports automatic lock and unlock with your smart watch, car, Wi-Fi network, or current location.
You can also use the Observer function to be sent an email with some info and pictures of the person who wants to access your phone. Another clever feature is the Fake cover, which offhandedly fakes a crash dialogue box when you open an app that has been locked. Want some more? There's a backup and restore feature for apps, a time pin password (say the time is 13:12, this means your PIN will be 1312). And should you ever miss that, there's a themes store to add a splash of color to that stern, security-conscious look.
Overall, Lockdown Pro is a very competent app, but be very careful how you use it or you may end up locked out of your favorite pictures and apps, which is never fun! And unfortunately, the app does seem prone to bugging out, with users of various Android phones reporting malfunctions with the lockdown and random functionality. But one can't test their app on every device out there, can they? Due to this, we'd have to suggest you test the app thoroughly on your device, before you settle with it as your daily lockdown app or opt for any of the in-app purchases available.
| | |
| --- | --- |
| Developer: AppPlus | Download: Android |
| Category: Security | Price: Free (with in-app purchases) |