Spotlight: Linkpack for iOS saves links for later reading and has some great ideas
1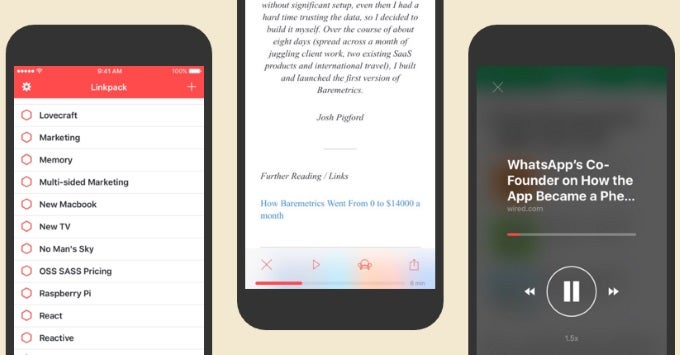 So many links, so little time! If you chronically stumble upon more interesting stuff online than you can keep up with, you need an app like Linkpack. Available exclusively on iOS, it lets you save links for later reading, organize them into Linkpacks, and share them with the world. The app is made so your links are always synced between the app and your Dropbox account, which means you can also use your Mac or PC to organize them and add links.
In addition to storing links inside the hollow, you can also read them using Readability view and Linkpack will track your progress so you can continue where you left off. The app has narration features and it's able to have content read back to you while you are on the go. And if you want to share your linkpacks with the world, the application will generate a unique URL that shows all the links inside a pleasant layout.
Linkpack can be downloaded for free and is available worldwide, exclusively through the App Store. Users can purchase Linkpack PRO as an in-app purchase for $1.99 (US price). The add-on enables reading progress tracking, narration, access to future updates, and priority developer support. The app is compatible with all iPhones and iPods running iOS 8.0 or later.