Spotlight: Kustom Live Wallpaper lets you build your own Android home screen background
1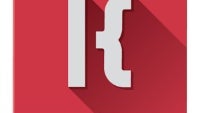 Hey there, looking for a powerful wallpaper creator app? There you go, try Kustom. This is a quick and leet editor that lets you make your own homescreen backgrounds and display any data you need, complete with animations and other eye candy. Kustom lets you assemble whatever your imagination comes up with out of text with custom fonts, colors, sizes, and effects.
There are gradients, shadows, tiling and color filters, progress bars, layers with overlay effects, animations (fading, scaling, scrolling, wallpaper motion), programming (if you want to get down and dirty), native music utilities, Tasker support, and you can also display pretty much any piece of system info data you want to keep an eye on.
To enjoy the app, though, you will have to use it together with a compatible launcher, such as Google Now and Nova Launcher. These two are fully supported, while others work, but may have problems.
While Kustom Live Wallpaper is free, the app's Pro version removes the advertisements, allows for importing and exporting skins to SD storage, and apparently saves the world from an alien invasion. Hehe, cool! This awesome app is a download from the Play Store away.
Recommended Stories