Spotify set to restrict certain albums to paid users only
25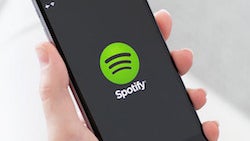 Ok, guys, don't take this too hard, but it's very possible that Spotify will restrict some album releases to paying customers only, following handshakes at licensing negotiations with record labels. The Sweden-based company has been looking to build real profit on its quick growth, and the move is aimed at attracting investors' attention, ahead of a much talked-about IPO. The music platform has been facing difficulties on the road to the stock market, as it struggled to get away from the 'freemium' spectrum and broke relationships with some artists along the way.
Many music labels and stars have complained in the past about the low monetization of their songs, with Taylor Swift pulling her work from the platform three years ago. Last year also saw chart-breakers, such as Rihanna, Beyonce, Drake, Kanye release their hits first on either Apple Music or Jay Z's Tidal.
Nonetheless, Financial Times now reports that the company has struck a positive note with labels and will pay lower royalties for artists' songs. But yes, the price of that, apparently, is a restriction on "biggest album releases" to paying folks only. Such a deal would immensely boost Spotify's position in regards to an IPO and convince investors in the company's ability to translate its business into a sustainable stock.
Even though its main competitor, Apple Music, has managed to bank 20 million paid users since June 2015, Spotify maintains an overwhelming lead and is valued at cool $8.5bn. Earlier this month, the company
reached the 50 million mark
of paying customers and looks on track to see net profits for the first time this year.
Spotify has declined to give FT any comments on the matter.
source:
Financial Times
via
CNET