Sony's latest Xperia X update brings new audio engine support and other features
2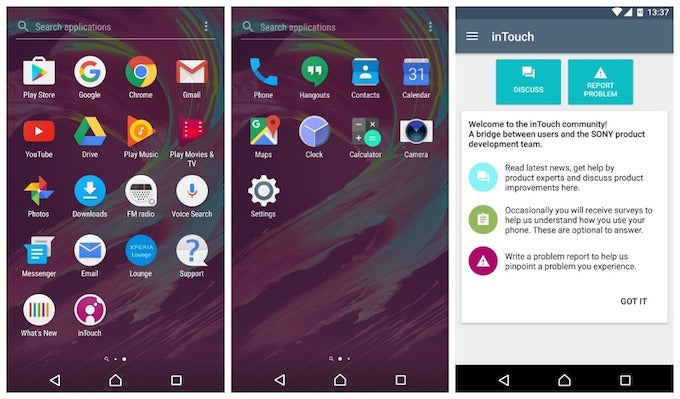 Sony's Concept for Android for the Xperia X units launched in the last quarter of last year, aiming to provide a forum for sharing ideas on an alternative concept software. Within its development units in Tokyo, Beijing and Sweden, the company monitors real-time feedback and usage data, allowing for an open dialogue between consumers and devs. Sony's aim with the OS is to provide a working modern alternative for Xperia X owners - built from scratch, in tune with a diverse spectrum of recommendations and ideas. The concept software replaces the whole existing system on the phone, once you have registered with the app, and makes certain changes to the experience.
We have already reviewed some of the coolest features the concept has already brought forth, such as Night Light mode, Battery Saver feature, Ambient Display and others. It is good to note that, as you could expect with a concept project, there are frequent changes, updates and tweaks, and not all official Xperia features are part of the concept dynamics.
A new firmware update (38.3.1A.0.91) from Sony has just brought some more new features to the software that do changes to the audio engine support, adds a VoWiFi and VoLTE support in select countries, as well as some other improvements.
The new update replaces Android's integrated audio effects with SONY Audio Effects Engine, in a bid to boost sound performance on the Xperia. What this means is that Sony's code will now run all MusicFX functionalities on your device, instead of the original Android algorithm.
Furthermore, the update fixes the restarting issue of the default Bluetooth application, as well as a graphical bug in the camera app shortcuts. The 52MB release also adds VoWifi support for some carriers in Germany, allowing for calls to be made when there is no mobile signal, and better indoor coverage. VoWifi and VoLTE support is also rolled out to some carriers in Norway, Denmark and Sweden.
Another, rather small update, is the battery percentage which has now been moved outside of the icon in the status bar, making it easier to check battery levels. Sony seems to be putting a lot of effort and thought into making its concept software as user-focused as possible. The new system design already offers exciting tweaks to your Xperia experience and it will be interesting to see what the next firmware update will deliver.