Sony's Xperia X, X Performance, and Xperia XA are currently on sale at Amazon
5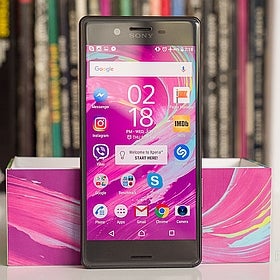 Amazon US is holding a pretty nifty deal today on Sony's latest Xperia X smartphones. The Xperia X, Xperia XA, and the Xperia X Performance are all covered by today's deal, meaning that this is the perfect time to get your hands on one of Sony's current-generation Android smartphones.

The Xperia X Performance, the best smartphone that Sony currently makes, is available at a price of $499. The handset is usually priced at $649.99, bringing the discount to a raw $150.99, or 23% of the usual price.

The Sony Xperia X Performance comes with a 5-inch IPS display running at a resolution of 1080 by 1920 pixels, a Qualcomm Snapdragon 820 chipset paired with 3GB of RAM, 32GB of expandable storage space, and a 2700mAh battery. In the camera department, the Sony Xperia X Performance is equipped with a 23MP primary camera and a 13MP secondary sensor on the front.
Moving on to the standard Sony Xperia X, this one maintains the display and the cameras of the X Performance, but the blazing-fast Snapdragon 820 is replaced by the mid-range Snapdragon 650 chipset. The Xperia X is usually priced at $449.99, but Amazon is currently selling it at $349. That's a discount of $100.99, or 22% down from the usual price.
If you're on a budget, you might want to check out the Sony Xperia XA. The 5-inch display of the Xperia XA runs at a lower 720 by 1280 pixel resolution, the chipset is downgraded to a MediaTek Helio P10 chipset paired with 2GB of RAM, while the 23MP-13MP cameras are replaced by a lower-res 13MP-8MP setup. The Xperia XA usually retails for $249.99 unlocked, but Amazon is currently selling it at $199, a $50.99 discount, or 20% down from the standard pricing.
All three Sony Xperia X are offered in four color options, Black, White, Lime Gold, and Rose Gold. The deal expires at midnight tonight. As such, you should hurry to place your order if you see anything you like.