Sony Xperia XA Review
39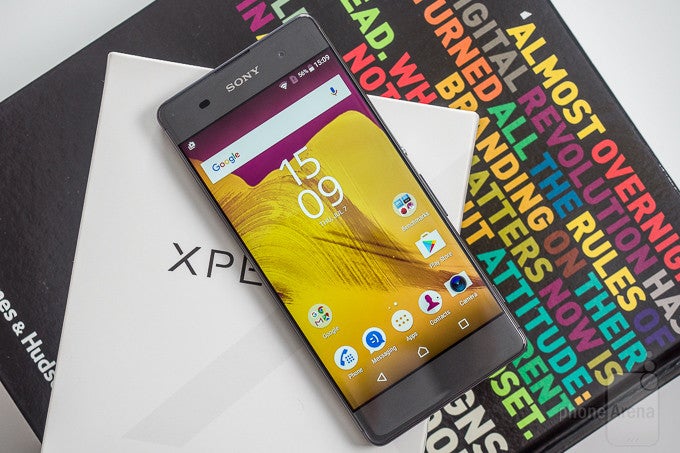 Introduction
The
Sony Xperia XA
is a new and affordable 5-inch Android phone that aims to win your attention with its eye-catchy looks and futuristic, edge-to-edge display.
Powered by the Helio P10 system chip that is often used in even more affordable phones out of China, the Xperia XA is no performance beast, nor does it claim to have a ground-breaking camera or amaze with battery life. Apart from the wow-inducing edge-to-edge screen, this really is your run-of-the-mill Android phone that does not seem to stand out with anything else at first look.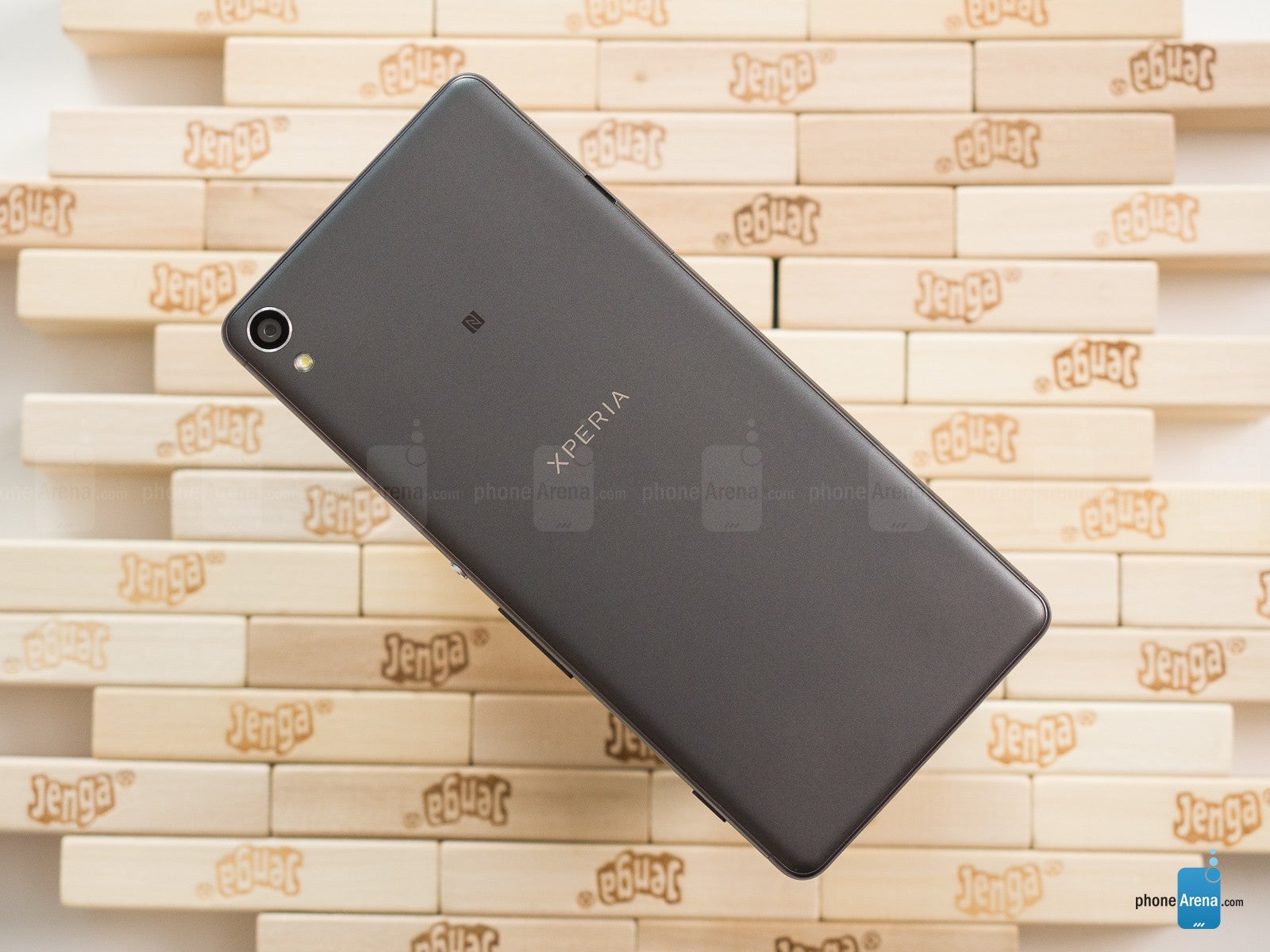 Is it really so? And is the Xperia XA worth your attention? Join us as we dive in the specifics to find out.
In the box:
Sony Xperia XA
Wall charger
MicroUSB to USB cable
User manual
Design
The edge-to-edge screen looks impressive and cool, and a metal frame is nice to have.
The Sony Xperia XA is a fairly good-looking phone and its cool edge-to-edge screen is the one feature that makes it stand out among its rivals. The slightly tapered towards the edges screen makes it easier for your finger to glide along the glass surface, and this type of design also makes side bezel almost non-existent, so that the phone can be very narrow and more compact. We don't think this is a game-changer in any way, but such an edge-to-edge screen is nonetheless a nice feature to have. It's great to look at, for sure.
The handset also comes in four fresh colors: white, black, lime gold and rose gold.
Тhe Xperia XA features a plastic frame and a plastic back cover, but we think it still feels nice and, unlike trendy glass surfaces, it is not a fingerprint magnet.
Disappointingly, there is no fingerprint scanner on the Xperia XA. Fingerprint security has become the de facto security standard for our phones, so it's a real pity that Sony has decided not to equip its XA with a fingerprint reader.
Just in case you're wondering, the handset also lacks any form of special water protection.
Display
The 5" 720p display on the Xperia XA is not the worst, but it has cold and oversaturated colors that are not well balanced.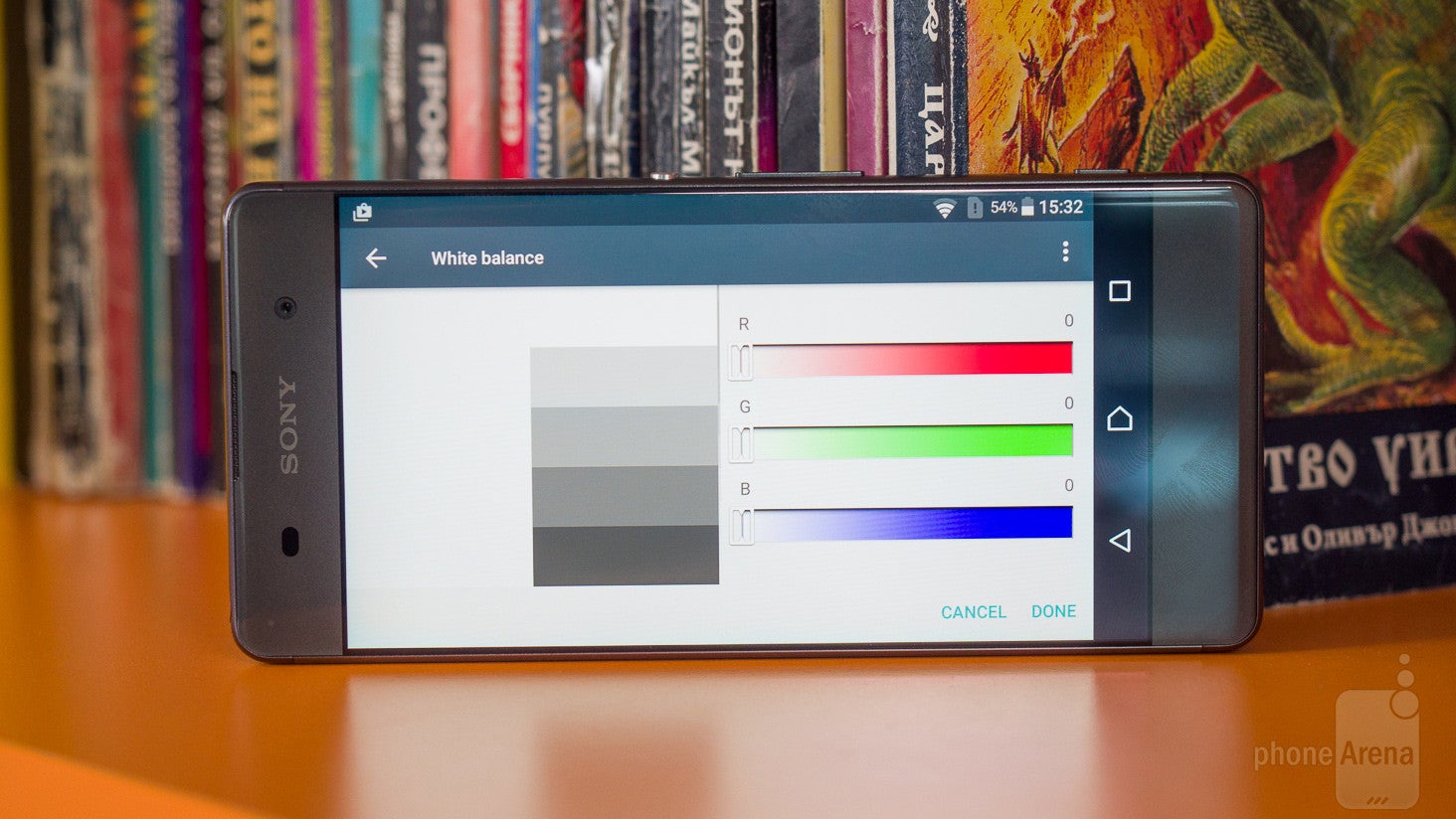 The Xperia XA features a 5" display with a resolution of 720 x 1280 pixels. At this resolution, you can see a bit of pixelization and the screen does not look perfectly sharp.
Colors are also far from perfect: whites appear annoyingly bluish, and colors on the whole are way overblown and not well balanced. Why is this important? Simple: it makes all the colors in images and video appear different from what their creators intended them to look like.
On a more positive note, the screen does get quite bright and is legible even under direct sunlight. Viewing angles are not bad, as well, as brightness is retained at different angles.
Display measurements and quality
Recommended Stories