Sony outs Q1 earnings report, firmly back to profitable thanks to smartphone division
31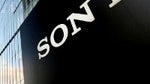 Sony has just released its Q1 earnings report, the first for 2013, and it's a bearer of good news: the company is firmly back to profitability!
Overall revenue saw a massive increase of 13% year-on-year, at $17.3 billion, primarily due to the favorable impact of foreign exchange rates and smartphone sales. The Japanese giant recorded a rather frugal, albeit expected, net income of $35 million (which is still better than last year's net loss of $252 million).
The even better news is that it is the Mobile Products & Communications divisions that have re-invigorated Sony. Namely, revenue has increased 14% year-on-year (currency fluctuations excluded) to nearly $4 billion, largely because of a "
significant increase in unit sales of smartphones and an increase in the average selling price of smartphones
".
Sony moved some 9.6 million smartphone devices in Q1
, a healthy increase from the 7.4 million handsets it moved in the same period last year. Operating income was at $60 million versus a loss of $285 million in Q1 2012. A small gain, but indicative of Sony's recovery and its increasingly relevant smartphone lines.
With the upcoming Sony Honami nearing launch and with its massive brother, the Xperia Z Ultra, already taking on the world, Sony may be well positioned for an even better report next quarter. Whether that turns out to be the case, however, remains to be seen.
source: Sony [
1
], [
2
]