Sony Xperia Z3 full resolution photo samples have arrived
32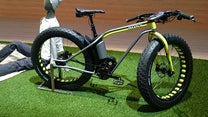 A couple of days ago, we had the chance to take the Sony Xperia Z3 smartphone for a spin around the block. We also took a handful of photos with its main camera to show you what it was capable of. And now, we're bringing even more images demonstrating the prowess of Sony's 20.7MP snapper.
Unlike the samples that we showed you earlier, the images you're about to see below are taken in Manual mode and at the highest resolution the camera can shoot in. And while it is early to draw any final conclusions about the camera's capabilities, it appears to be as awesome of a shooter as always.
Now do take a look at the photos below. Just be patient as the image files are quite large, over 75MB total, and might take quite a while to load.